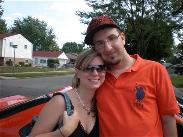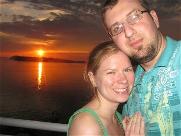 My name is Miki and I am the owner and the man behind the "PHATBRD"
I was born in former Yugoslavia in 1982 and came to this country (Michigan) in 1998. Since then, I've had many different jobs throughout my life but eventually, I landed the job at one of the biggest financial companies in the country where I climbed the corporate ladder to become a Manager.

Since cars and computers have always been my passion, I went to school to be a Vehicle Design Engineer where I acquired an Associate degree.
Back then I saw that there was no job future in that field so I ended up following my career path in sales and business and finished my education with BBA in
Business and major in Finance.

I strongly believe that you can do anything you put your mind to and that everything that happens in your life happens for a reason.
I always had a hustler mentality and worked hard for everything I have.
"Things come to those who wait, but only the things left by those who hustle" (Abraham Lincoln)
I love planning my future and being financially secured. I am very
easy going, I get along
with everyone, love to have fun and always up for whatever.
During my time at my current job, I met a girl that I fell in love with and now have the pleasure of calling my wife. My son and my beautiful wife mean the world to me. I am also very close to my mom, dad and my brother, without them I would not be who I am today.
As you can see I am kind of obsessed with my car:)
Ever since I bought this car I always had a vision of creating something very unique and special that
nobody else would have and I truly believe that the time and memories I have had with this car will be cherished and stay with me forever:)